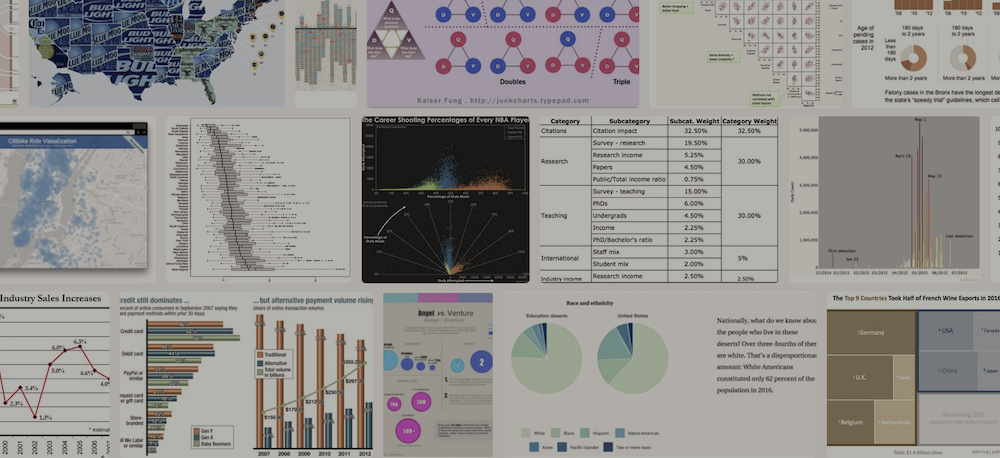 Active since 2005, Kaiser Fung's Junk Charts blog contains over 1,000 critiques of published data visualizations. Most blog posts feature make-overs, which have today become a standard in dataviz blogging.

How can I help you with your charts and data graphics?
DATA VISUALIZATION ADVISOR
Get your personal "Junkcharts" dataviz make-over!
Upload your chart, and I will send you ideas for improvement, and sketches for make-over (if appropriate) within 3-5 business days.
Extra: Schedule a 30-minute online live consultation.
Get 20% off when you order a package of 10 chart make-overs (valid for 12 months).
For examples of my chart make-overs, visit my blog.
Schedule a 30-minute session with me to brainstorm your data visualization project.
Data Visualization Workshop
I run workshops for analysts and senior managers in data science, business analytics, and data visualization.
See here for examples of past workshops.